TOXIKK - FREE EDITION

The

FREE EDITION

comes with a good portion of the full game's content and allows you to get a feel for TOXIKK. See the comparison chart below for more details.
TOXIKK - FULL GAME ON STEAM

The

STANDARD PURCHASE

. The least hassle for you, but we would always recommend to purchase the game key directly through TOXIKK.com (see above).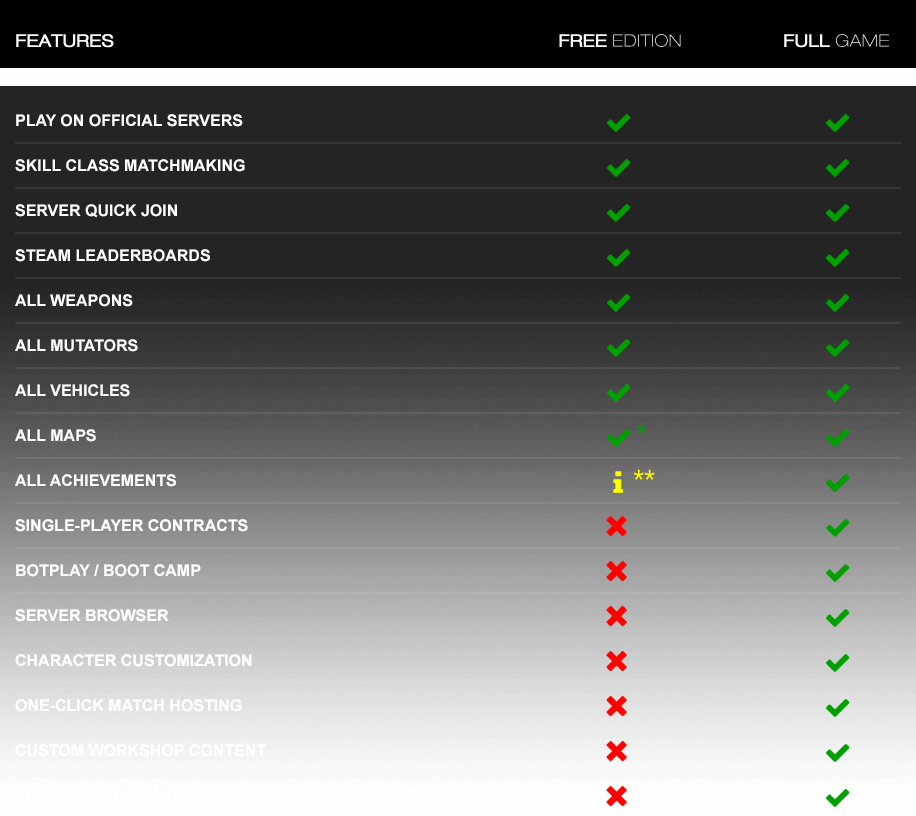 * ALL MAPS CAN BE UNLOCKED WITH XP
** ONLY MULTIPLAYER ACHIEVEMENTS